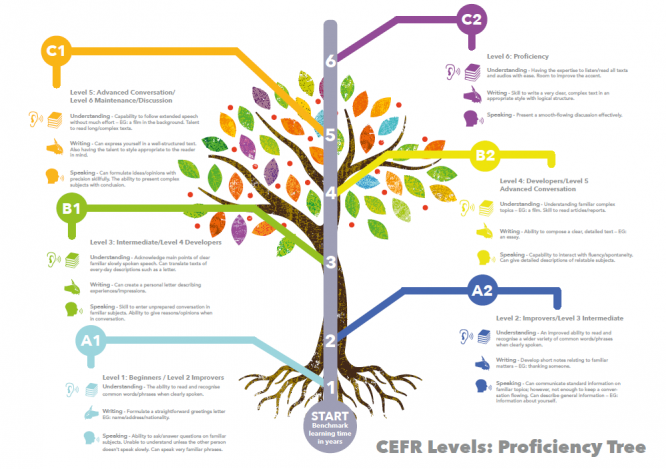 We offer a wide variety of Languages and Communication courses whether learning for personal development or to enhance your employability. We offer a wide range of language courses suitable for all abilities in French, German, Italian, Russian, Latin and Spanish
Search here for Language courses >
Our fully qualified, highly skilled and supportive tutors will make your learning experience relaxed, enjoyable and rewarding.
Cultural awareness and general knowledge of the countries where the language is spoken is embedded in all our courses. Our Language courses is well structured around a framework of competencies designed to allow you to build your skills and fluency as you move up the progression ladder. It can take time to complete the competencies of each level. However, you don't have to start at the beginning if your ability is higher.
All courses are 30 weeks long and are divided in three terms over the academic year. You will build your skills and progress through the terms. If you have previous knowledge it is fine to join the group in term 2 or term 3. We've made it simple to find out what level you are.
To help we've created a progression chart or self-assessment grid based on the Common European Framework of Reference for Languages (CEFR).
If you have a particular interest in a language which we are not currently offering and there is sufficient demand (eight or more learners) we will seek to provide a course in the language requested.  You're welcome to pop into our college to speak to us if you have any questions or contact sacc@southend-adult.ac.uk.